Patents
Idea. Implementation. Success
Acting with foresight is the key to long-term success. That is why Lück was ISO 9002 ff and ISO 14001 certified at a very early stage. Further certificates such as Ökotex and Toxproof followed. Each one is a logical step in the consistent continuation of the company's internal quality policy.
Other important cornerstones for a successful future are the numerous patents that the company has developed over the years. In the medical sector in particular, this has enabled groundbreaking developments to be achieved for people in need of care who are permanently confined to bed.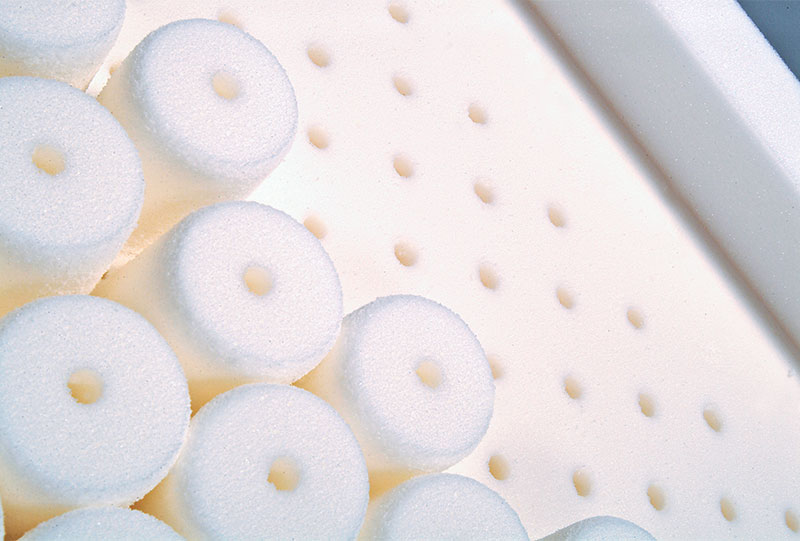 Rhombo Care®prevent
"Sensitive Flextubes" are at the heart of this unique mattress. It demonstrably provides intensive pressure relief and optimal climatization and offers unique lying and sleeping comfort – for both healthy people and those in need of care.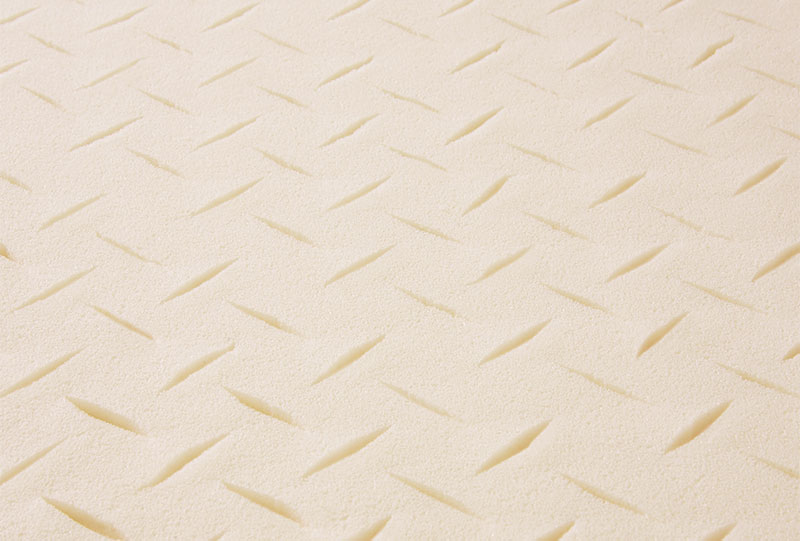 Rhombo-therm®
Rhombo-therm® is a temperature- and moisture-balancing cover material made of 100% polyurethane. The special repeat punching ensures unique point elasticity and a softly modeling adaptation to the body contour.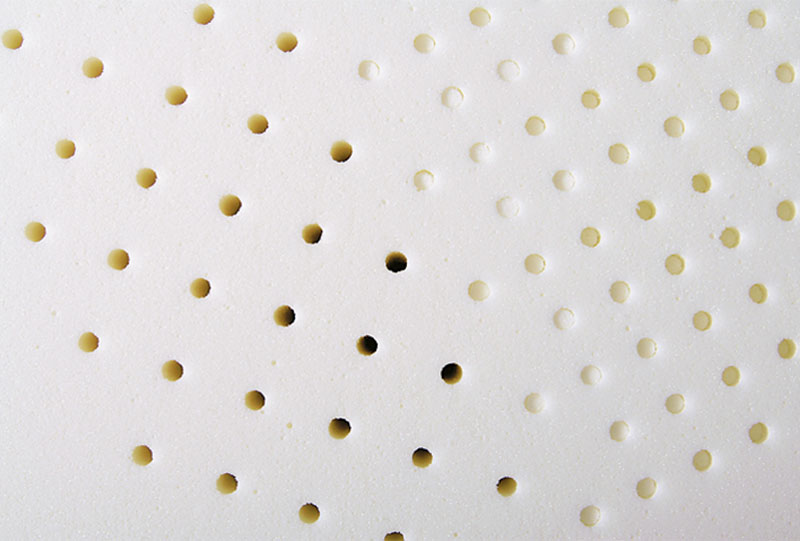 Rhombo-flex®
Rhombo-flex® is a process of a special grid drilling, which can be used to change the physical properties of the firmness or conformability of a cold foam. The Rhombo-flex® process is used in the production of multi-zone mattresses and seat cushions.
Rhombo-fill®
Rhombo-fill® is the filling material proven in nursing for pressure-relieving soft bedding. The rhombically cut PUR air cell rods in RHOMBO-MEDICAL pillows and overlays consist of 97% air and 3% very elastic and durable PUR membranes.
Rhombo-med®
The filling material for special cushions, proven in nursing care, for stabilizing positioning and relieving pressure on people requiring care. The flowing filling material made of Rhombo-fill® air cell rods combined with cushioning beads made of PP nestles against the body in a supportive manner.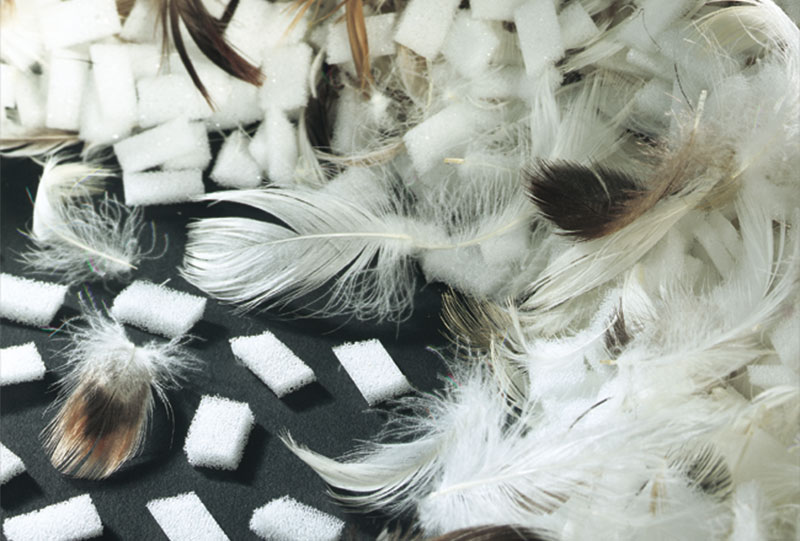 Rhombo-fe®
A balanced mixture of rhombically cut air cell rods and selected natural feathers. The rods guarantee the required permanently elastic properties of the material. The fillings are offered in any desired mixture ratio and are mainly used in the production of upholstered furniture and upholstery elements.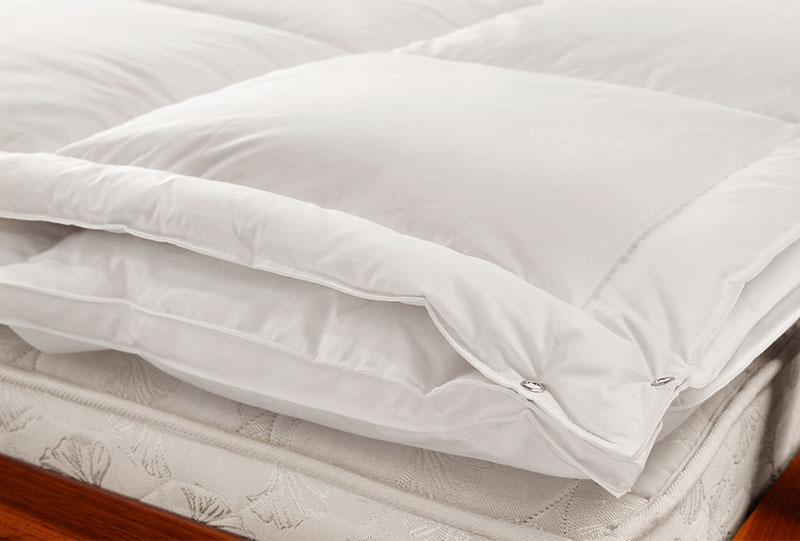 Rhombo-Vario®
Rhombo-Vario® is a one-piece base mattress with a central recess into which differently designed upholstery elements can be inserted. The mattress base and the upholstered element to be inserted can be combined as required in terms of softer or more supportive sleeping comfort.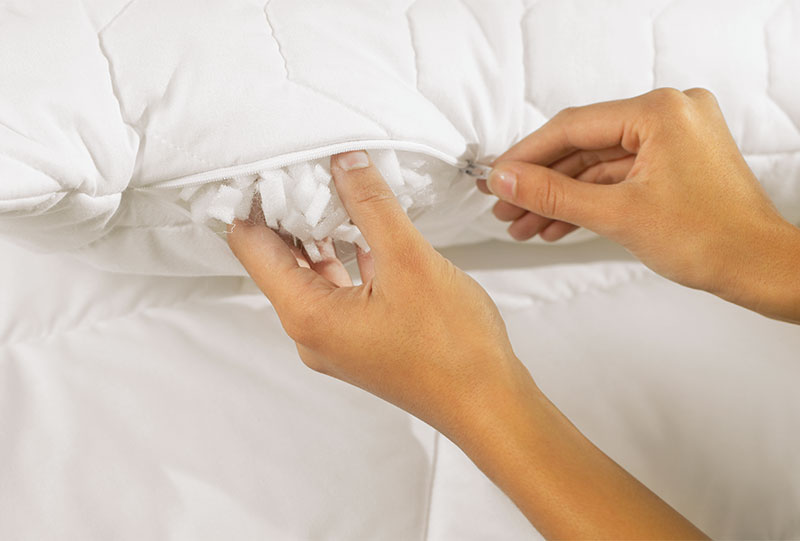 LücoSoft®
A highly exclusive filling material specially developed for the bedding sector, based on rhombic-cut air cell rods. The exceptionally soft and at the same time highly dimensionally stable filling material offers outstanding quality and comfort properties. Cuddly pillows and blankets of tangibly high quality, with unique "touch", lying and sleeping comfort are the result.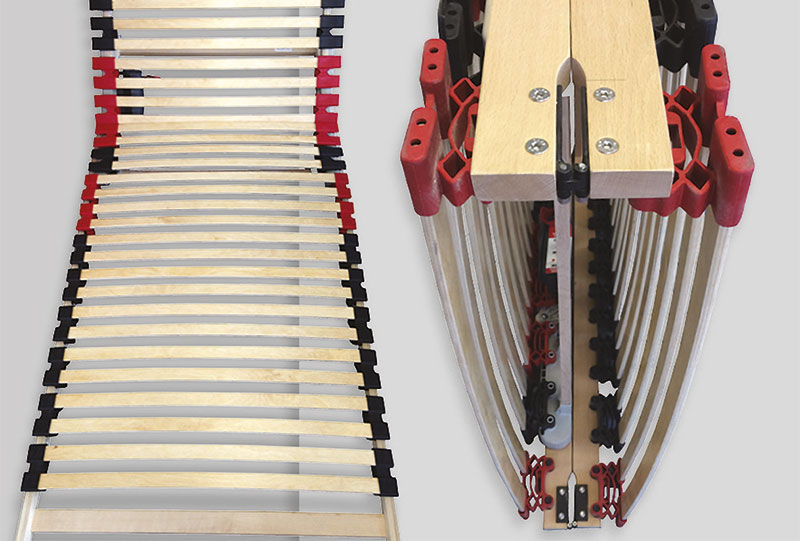 Klappbarer Lattenrost
The foldable slatted frame is a clever product idea. It was developed with the aim of reducing transport costs. But end customers are also pleased with the ease of transport when it is offered as a take-away product.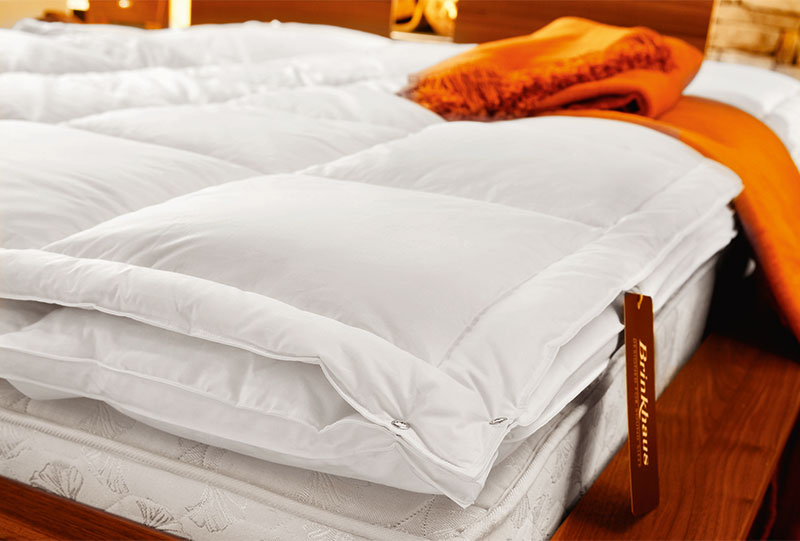 TwinTopper®
This special mattress topper has two parts, is made of 100% natural materials and provides more softness and warmth. The Twin Topper® has a firmer bottom side filled with feathers and a very soft top side filled with down.
Policy Statement
Our quality and environmental policy
The market success of our products and services is closely linked to their quality. The customer is the focus of our interest. He is therefore entitled to quality, adherence to delivery dates and customer service >>>…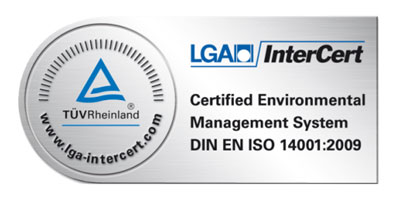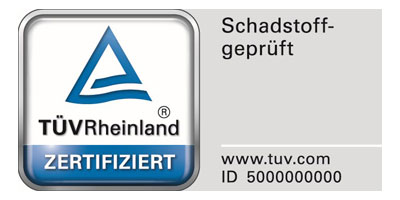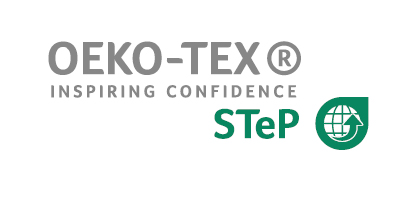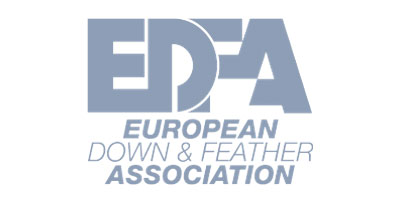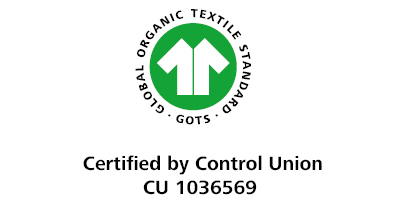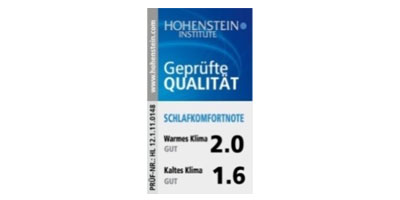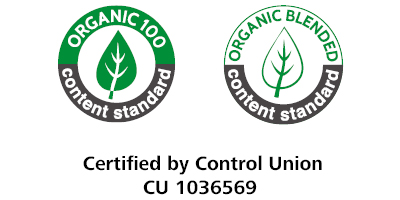 And many
more…