Patents
Idea. Implementation. Success
Far-sighted action is the key to long-term success. That's why Lück was certified to ISO 9002 ff and ISO 14001 very early on. Further certificates such as the eco standard Ökotex and Toxproof followed. Each certificate represents a logical step in the continuation of the company's quality policy.
Additional key pillars for a successful future are the numerous patents which the company has developed over the years. In the medical field in particular, groundbreaking developments were achieved for those in need of care who are bedridden.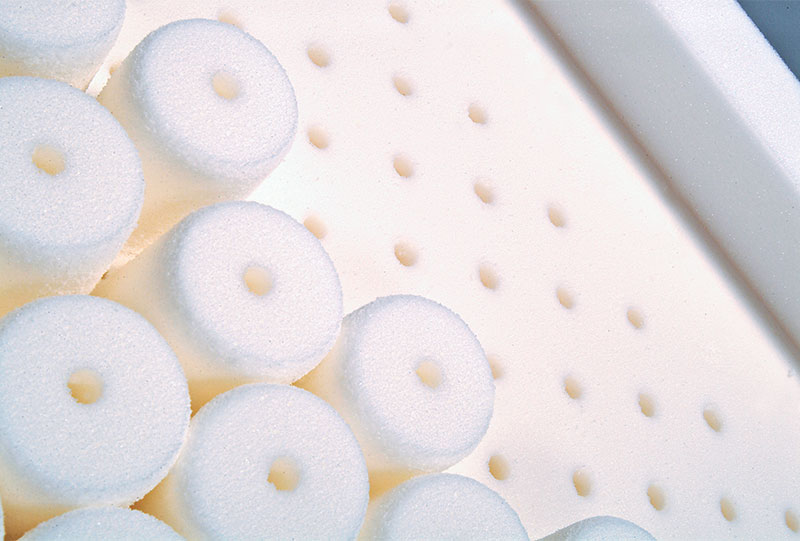 Rhombo Care®prevent
Sensitive, flexible tubes are at the heart of this unique mattress. It ensures intensive pressure relief and ideal climate control and offers unparalleled lying and sleeping comfort, both for healthy people and those in need of care.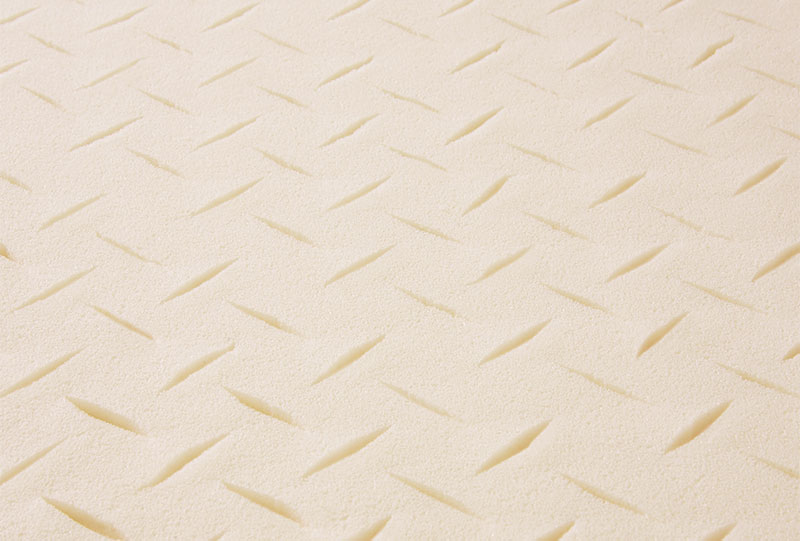 Rhombo-therm®
Rhombo-therm® is a temperature- and moisture-balancing cover material made of 100% polyurethane. The special press-cut pattern guarantees unique point-to-point elasticity and soft accommodation of the body's contours.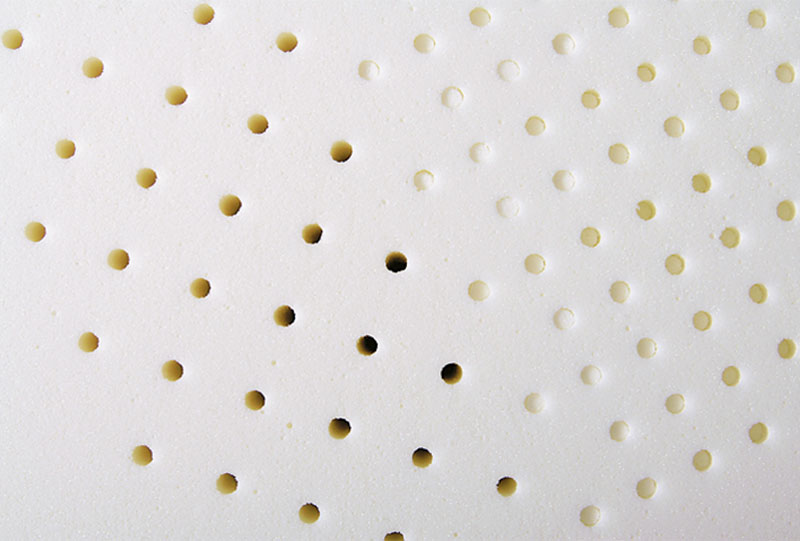 Rhombo-flex®
Rhombo-flex® is a special process for drilling pincore grid patterns, with which the physical properties of firmness and adaptation can be modified in cold foam. The Rhombo-flex® process is used to produce multiple-zone mattresses and seat upholstery.
Rhombo-fill®
Rhombo-fill® is the proven filling material for nursing care developed to enable pressure-relieving soft positioning. The rhombus-shaped PUR air cell rods in the RHOMBO-MEDICAL pillows and covers are made up of 97% air and 3% highly elastic and resilient PUR membranes.
Rhombo-med®
The proven filling material in nursing care for special pillows for the stabilizing and pressure-relieving positioning of those in need of care. The fluid filling material made up of Rhombo-fill® air cell rods combined with upholstered beads made of PP molds itself to the contours of the body to provide ideal support.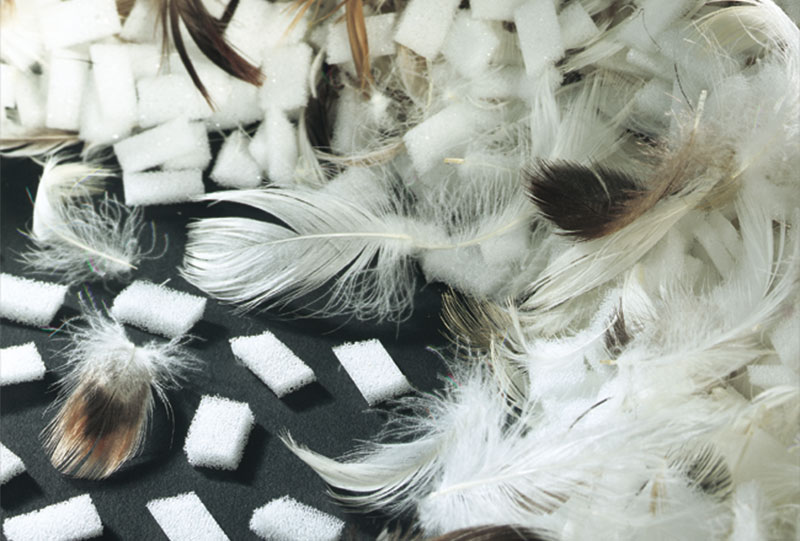 Rhombo-fe®
A balanced mix of rhombus-shaped air cell rods and carefully selected natural feathers. The rods guarantee the necessary permanently elastic properties of the material. The fillings come in every desired mixing ratio and are essentially used for the production of upholstered furniture and upholstered elements.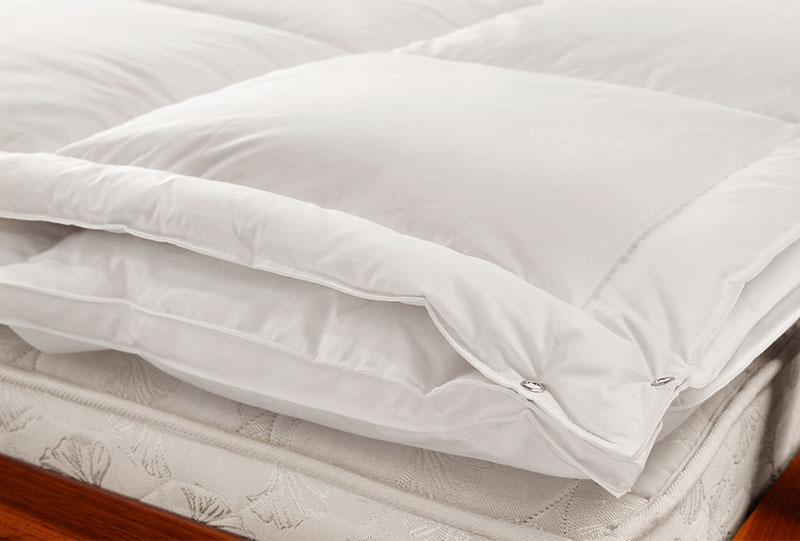 Rhombo-Vario®
Rhombo-Vario® is a one-part base mattress with a central recess in which variously designed upholstered elements can be inserted. The mattress base and the additional upholstered elements can be combined to offer softer or more supportive sleeping comfort according to requirements.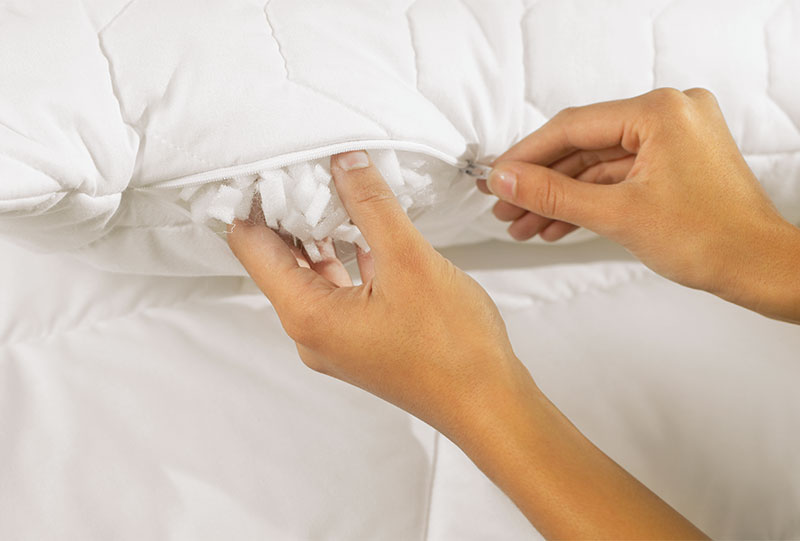 LücoSoft®
A highly exclusive filling material developed specially for bedding based on rhombus­shaped air cell rods. The extremely soft and yet highly dimensionally stable filling material guarantees exceptional quality and comfort. The result is soft and smooth pillows and duvets of a tangibly high quality with a unique "touch" comfort when lying and sitting.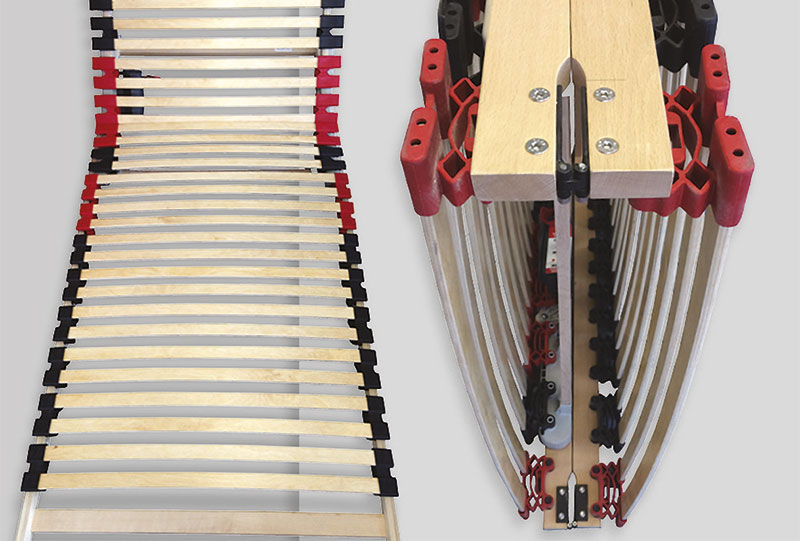 Folding slatted frame
The folding slatted frame is a clever product idea. It was developed with the aim of reducing transport costs. Yet it is also a hit with end customers as an off-the-shelf-product as its makes transportation easier.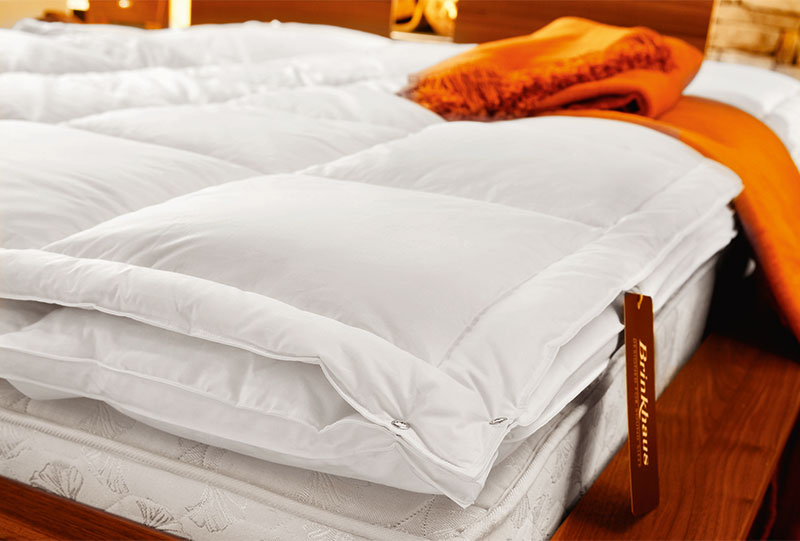 TwinTopper®
This special mattress topper is made up of two parts and consists exclusively of natural materials to ensure enhanced softness and warmth. The Twin Topper® features a firmer bottom side which is filled with feathers and a very soft top side filled with down.
Mission statement
Our quality and environmental policy
The market success of our products and services is highly dependent on their quality. The customer is at the heart of everything we do. Our customers expect quality, timely deliveries and customer service >>>…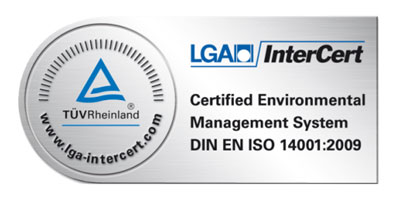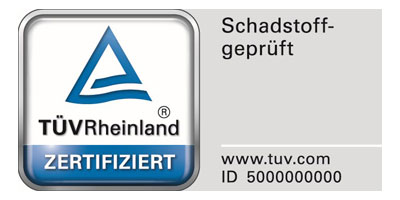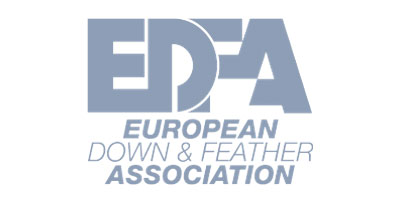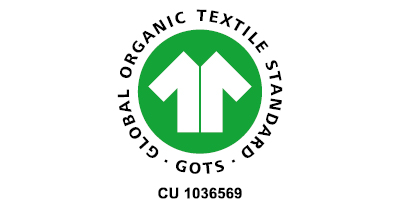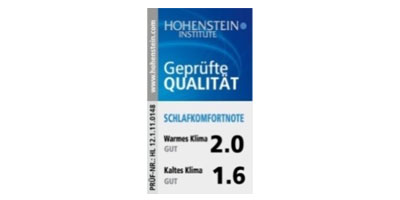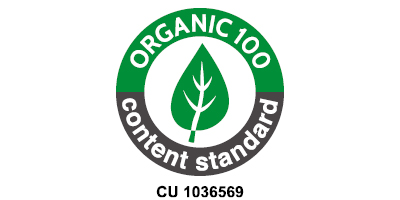 And many
more…